THE MAZDA MX-5 EXPERIENCE
join the club
Originating in early 1990, following the arrival of the first MX5s to our shores, the New Zealand MX5 Car Club has continued to grow steadily, uniting members who span the length and breadth of our wonderful country. We share a hearty enthusiasm for these little cars and invite you take a look at what we're doing.
see the latest news
Currently we have 15 regions, covering both islands but all joining in as part of a countrywide club. The Club is a very active and socially orientated organisation, so take a look at what's happening near where you are. Have a look under the 'Events' tab and feel free to get involved. Make sure you check out all the other areas of the website while you are visiting our site.
30th Anniversary Edition
Mazda remains committed to the idea behind the original Mazda MX-5 in 1989: a car that makes everyone happy.
Racing Orange
The 30th Anniversary Edition MX-5 is available as a soft-top and an RF hard-top, manual or auto.
Best Selling Roadster
The MX-5 is the world's best selling roadster, with over 1 million sold worldwide up to January 2019.
Regional "top down" Runs
Out and About with Like-Minded Friends and Families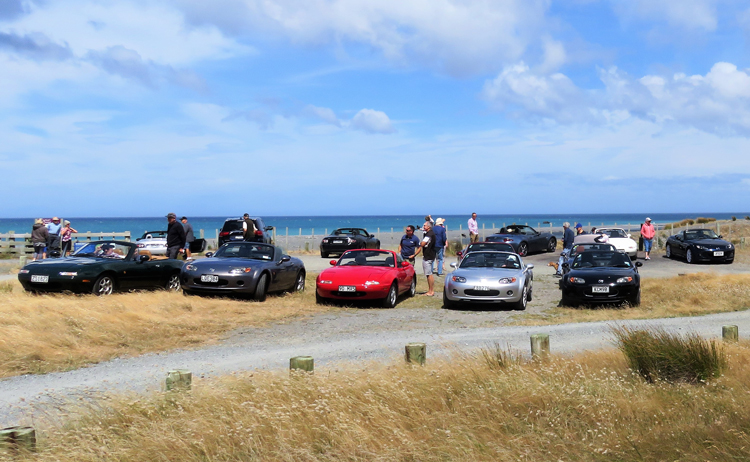 See Details
Fifteen cars met at the café, for our drive over to Wainuiomata.
Then out to the Coast. It was windy, but still a nice spot to take in the scenery.
We then headed back to Rimutaka Forest Park for a picnic lunch. We found a sheltered spot under a large tree, and enjoyed lunch.
Was a great day, thanks everyone for coming out.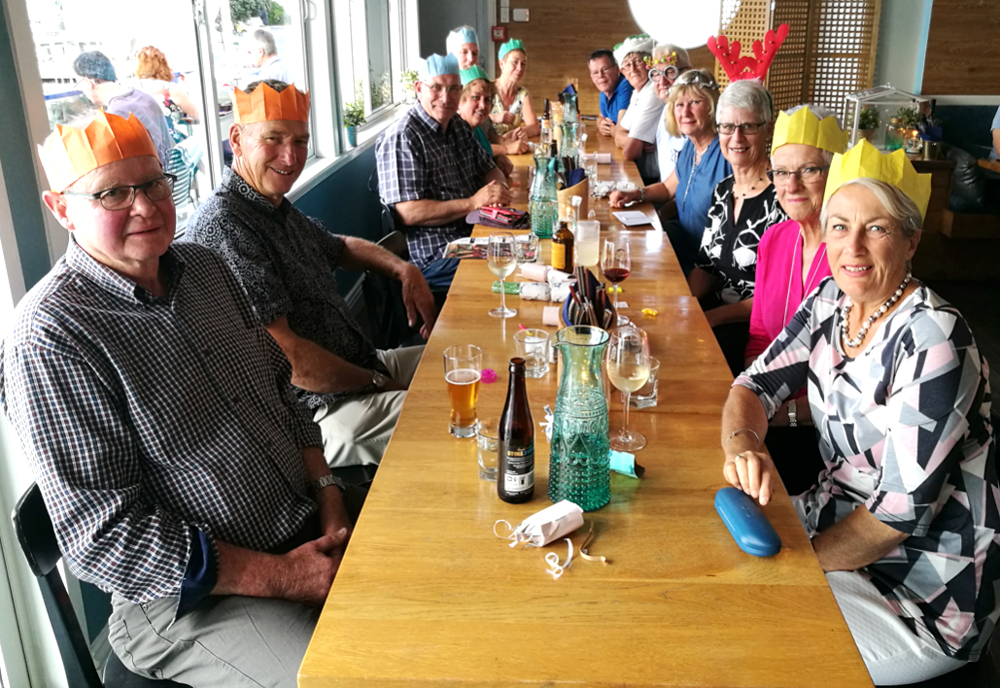 See Details
Many of the regions enjoyed seasonal celebrations as part of their runs in December, and two regions will often join for runs and celebrations.
For the Nelson/Tasman region, Kathy Besley reported, "The pre-festive get together at Nahm's was well attended, where 15 of us enjoyed a lovely meal, chatter and laughter."
Any member from any region can join runs in other regions, and it's not unusual for two regions to organise a combined run.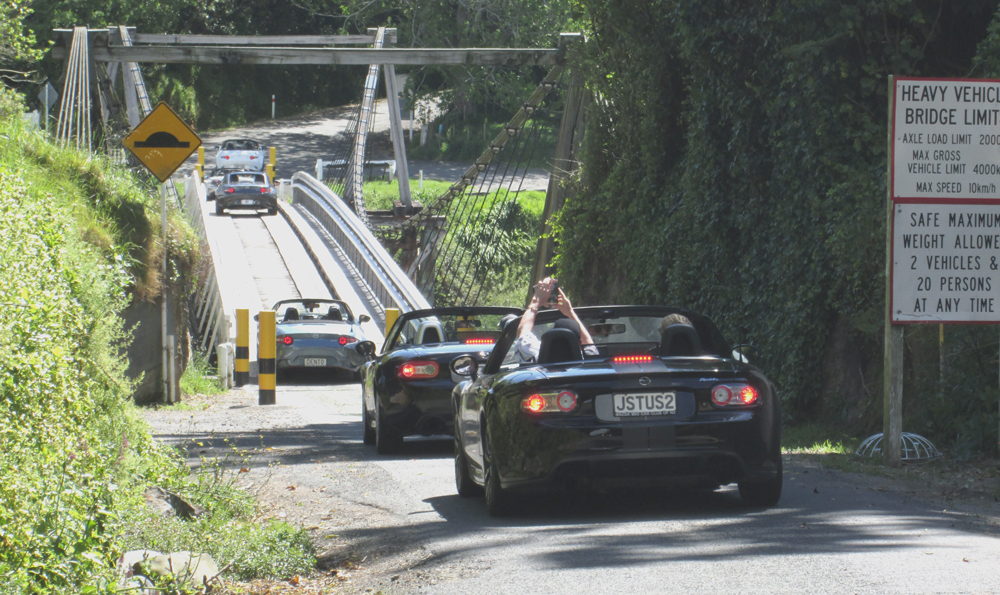 See Details
"How do you do it?"… Vigorously melange 17 MX-5s at a Cambridge rendezvous. Pretty soon you've got everyone feeling in the "I Like It" frame-of-mind, ready to blast off on a quest to conquer SH43.
Sounds pretty boring put like that, so let's rather use its other name: Forgotten World Highway – a great (albeit remote) touring road.
After this MX-5 weekend run, my thoughts are it is particularly that, especially when driven in convoy. It's 150km of sheer driving challenge, thrown down by a road that was carved out of colonial bridle paths in the late 19th century.
The Forgotten Highway is no "Ferry Across the Mersey" as it presents the intrepid motorist with a road full of twists and turns, hills and blind rises a-plenty, and about which Whangamomoners have fondly said, "…it's a bit upsy downsy"!
Those of us who've trekked this path will know that this remark trivialises this roller coaster of a road that clings viciously to the contours of the surrounding Taranaki terrain.
SEE TOPDOWN 2019 ISSUE 1 FOR THE FULL REPORT
TopDown Magazine
Another one of the BIG benefits of joining the club.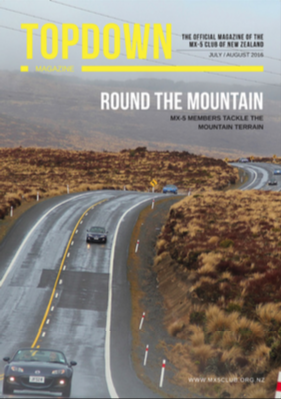 detailed regional run reports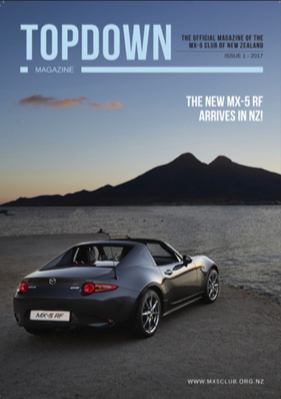 Or select a Digital Version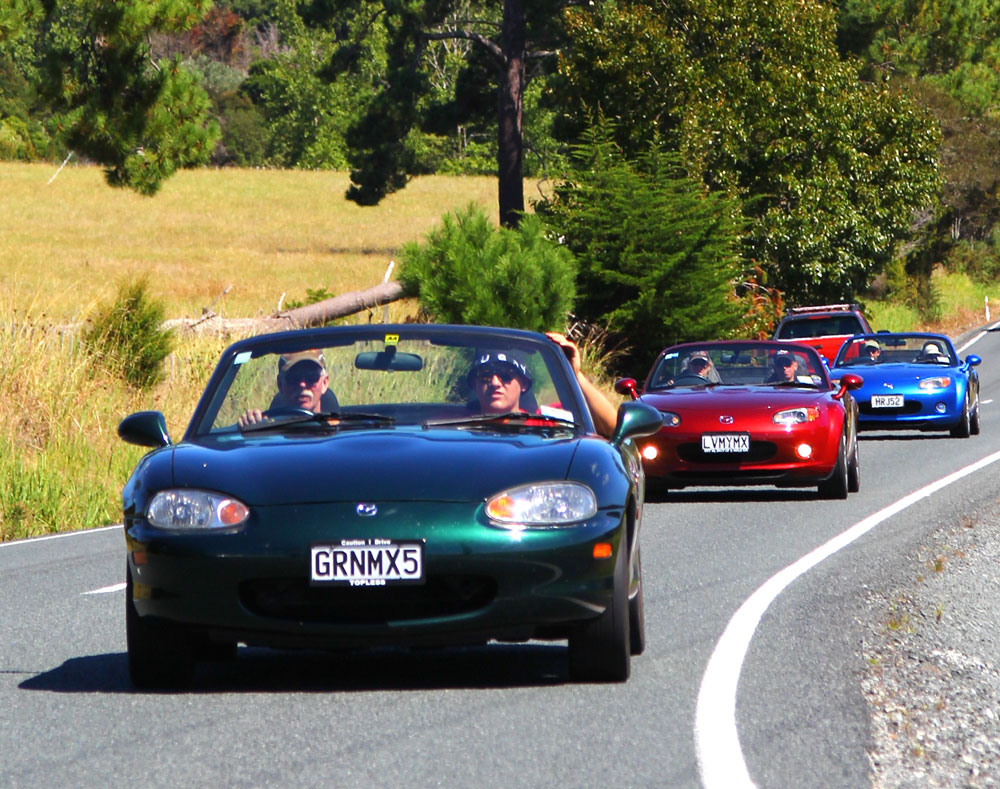 A Quick Reminder about The Club
New Zealand is geographically diverse, and we are bestowed with an abundance of back country roads that are a pleasure to travel. When the earth was created, one of the design team must have driven an MX5 and fashioned our country with this little car in mind.  Throw in some breath-taking scenery, which is always best viewed with the TOP DOWN, and you can see why we're such a happy bunch.
MEMBERSHIP ENQUIRY
For questions about membership, please contact the membership team by email: click here
GENERAL ENQUIRY
For general questions about the club, please contact the secretary by email: click here
FINANCIAL ENQUIRY
For questions about payments and billing, etc, please contact the treasurer by email: click here
WEBSITE ENQUIRY
For questions about the website, please contact the editor by email: click here