See form below to add your MX-5 for sale.
MX-5s & Parts For Sale
All sales are private purchases between private individuals. The MX5 Club of New Zealand accepts no responsibility for accuracy of a Member's listing.
New OBX Monza style Chrome Fuel Cap.
Fits NB but doesn't fit NA, as I found out after buying.
Asking $350
Contact Ian:
0212645659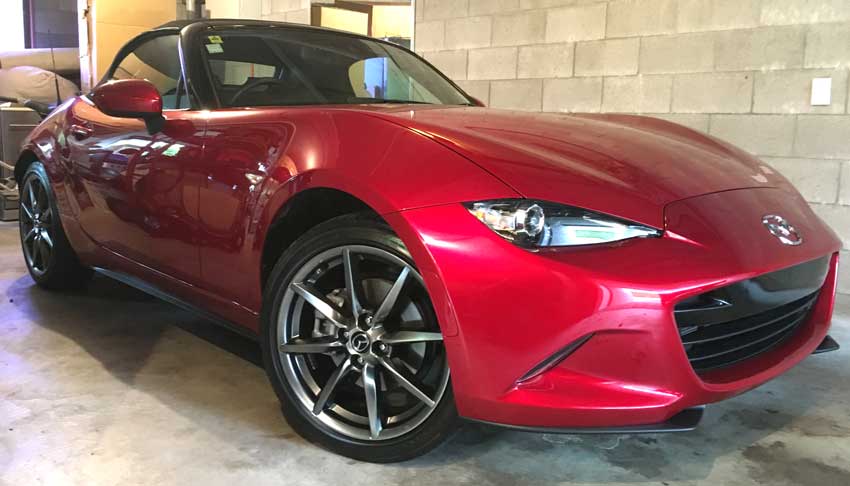 2015, 2.0 l, NZ new.
Every service at Mazda, every year.
Always garaged when not driven. Only 31 110km's.
Will be sold with individualised number plates.
Sold due to not being used.
Time to go to a owner that will drive and appreciate it.
Contact Willem:
Cusco type OS rear tower brace for ND.
Stiffens up the car and improves handling.
Only selling as I'm fitting a roll cage. $175
Contact Keith Jones on 027 436 2568
Anniversary Plates

In mint condition but I no longer own the cars these were designed for.
$600 ono for each.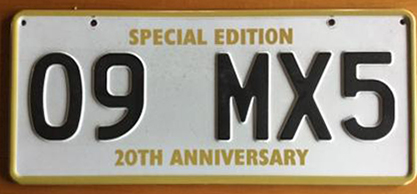 Personalised Plate MX5 16V
for sale $500 o.n.o
Contact Paul Smith on 027 452 3939
Door window Weather strip for a Mk1
Part No NA0158810F
Still in Mazda's original box.
Was for right hand door but possibly interchangable.
Yours for any freight involved.
Contact Matthew Underwood, 021 76 22 30 or [email protected]
MX5 GO Message Plates
A real eye catcher and head turner! I've had these fantastic plates on three MX-5s over the past ten years. Just sold my last MX-5 and the buyer had his own plates, so I'm left with mine to sell.
All three are in excellent colourful condition. Message reads: Purea nei, et et Hau (Blown by the Wind) and Whitiwhitia, e te Ra (Shone on by the Sun). Plus a supplementary plate for a cycle rack.
Plates with photos are running as an auction on Trademe, listing number 2322391107
An exclusive service for Club Members only.